Since I started working out in Redmond it has become harder to keep my weight down. The building I work at doesn't have a cafeiera like other buildings on campus, so healthier options are difficult to come by. Over the last couple months this has started to catch up with me as I'm back to being 200 pounds. It is disappointing since back in October I was around 178 pounds when I left for New Orleans.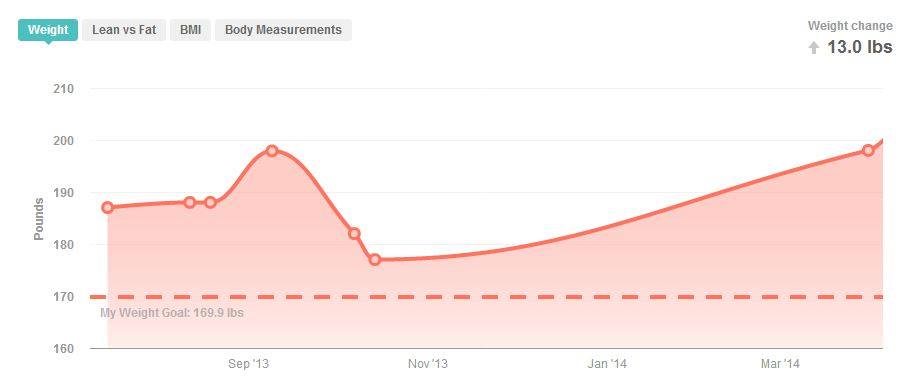 I figured I'd attempt to try something different. So I ended by buying a juicer. After a little research between Centrifugal Juicers and Masticating Juicers, I ended up getting Breville BJE200XL. It was highly rated on Amazon, the brand used in the movie Fat, Sick, and Nearly Dead, and for $99 it was well within my budget I set aside.
After picking it up I then had to start buying produce. My local QFC produce is a mixed bag in terms of quality and the prices are pretty prohibitive to make juice everyday. Living just a couple blocks from Seattle's International District I knew of the countless Asian Supermarkets and figured I'd check out my favorite market Lam's Seafood Market. First night I picked up four huge Red Apples, three California Oranges, and some Ginger Root for under $4! I was thrilled at the selection. To test out the Breville I cut up two apples, cut the peal off the an orange, and cut probably a 1/2 inch of ginger and the machine tore it apart. I ended up with about 17 fl oz of juice, which was good enough for me. Overall taste was great. Lots of apple, but I could totally taste the orange and ginger in there as well. Clean up was pretty easy. The Breville comes with a tool that helps you get all the pulp out and a quick wash in the sink and air dry and I'm done.
Over the next couple days I would have this for dinner. The first day after starting I was pretty hungry, but it would pass after I'd get a cup of water or something just to distract me. That first batch lasted me four days. So that destoryed the myth that juicing is expensive.
My next trip to Lam's I ended up getting three California Oranges, four Fuji Apples, three Asian Pears, six Granny Smith Apples, and a bunch of Kale. Those that know me know that I don't each vegetables, but I figured I need to get it into my diet somehow. This haul was around $12, and it would have been less since I thought the Asian Pears were $0.79/lb when they where really $0.79 each. Even then $12 for all that is again is a pretty darn good deal.
First up was an Granny Smith apple, pear, and kale mixture. Pretty darn good. Though as someone who doesn't eat vegetables I could really smell the kale after it was put into the juicer, but couldn't taste it in the juice. Taste was great, though had to drink it pretty quick as it will start to seperate after sitting for 10 minutes.
Next up was a two Fuji Apple, Orange, Ginger mixture again. This time the apple was a little stronger with a strong ginger after taste as I put about an inch of ginger root in this one. This made about 18 fluid oz, which was surprising.
The only negative I have found so far is the juice comes out pretty foamy. This is something that happens with the Centrifugal Juicers and probably wouldn't happen with a Masticating Juicer, though those are almost twice as much. Considering that Masticating Juicer are great for getting juice out of leafy greens, it wasn't worth the extra money for me.
I wasn't expecting to drop weight magically, but I am down two pounds just by adding juicing to my diet, replacing diet soda with water, and really keeping portion sizes down if I eat anything solid, one night I had two slices of Colby Jack cheese and a glass of juice for dinner. I think after E3 I will attempt to do a entire week of just juicing, but that will take some will power and some additional prep since I would have to bring juice to work.
I'll try to post about my process and recipes that I find really good.